Diversions in the local area due to road works and a major event
Prudential Ride London 2015 - The roads listed below are closed on Sunday 2nd August 2015, for the Ride London cycling event.
Tibbet's Ride SW15
Putney Hill SW15
Putney High Street SW15
Putney Bridge SW15
Wimbledon Park Side SW19
Tibbet's Corner SW19
These roads are expected to be closed from 07:00 hours to after 19:30 hours however Putney High Street will be closed from 06.00 to allow for barriers to be installed along the route.
Chelsea Bridge, Albert Bridge, Battersea Bridge will all be closed and Wandsworth Bridge will be closed with access for residents only from 07:00 hours to after 19:30 hours
Major disruption expected in the Putney and Wandsworth areas of the Borough.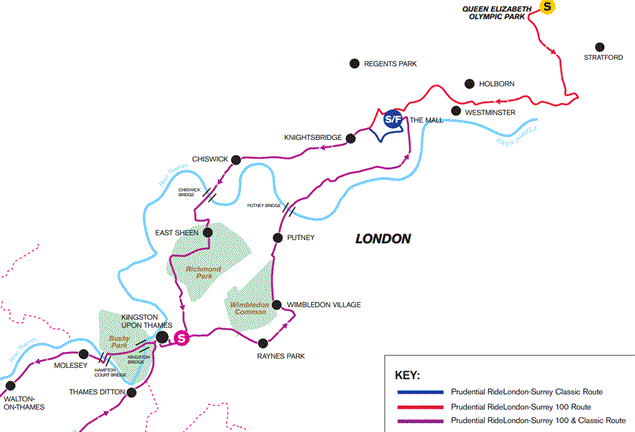 30 July — 07 August Contra-flow
Delays likely due to Streetworks
Connections Projects:New Supply Scheme: (Approx Depth 450mm-600mm):High Voltage Joint Hole To Provide New Supplies To The Lodge Hotel. at A205
Responsibility: UK Power Networks
EToN status: Planned work about to start


29 July — 30 July Lane closure
Delays likely due to Streetworks
Thames Water Sewer Survey, No Excavation, Chamber Opening Only. Works To Take Place On 29/07/2015 Between 22:00-05:00 (30/07/2015) at A217
Responsibility: Thames Water
EToN status: Planned work about to start


30 July — 31 July Traffic control (multi-way signals)
Delays likely due to Streetworks
- at -
Responsibility: BT
EToN status: Planned work about to start


Clarence Lane SW15 outside number 331 to 365 carriageway restrictions with 2-way traffic signals in place for National Grid Gas Utility Works commencing 20/07/2015 to 31/07/2015. Contact: National Grid Gas 014 5523 2822.
Water Leaks and Gas Escapes
Do not assume that someone else has phoned it in. Please do not report these to the Council. The following free phone numbers should be used to report leaks
WATER: 0800 714614
GAS: 0800 111999
All utility companies have to prioritise works across our borough as well as other boroughs in south London. The On Street Services team actively monitors works on the public highway and works with utility companies to minimise disruption as much as possible.
For further information please contact the Engineer in the first instance via their telephone number, or Mr Don Ogunyemi on Tel No 020 8871 6712, Fax 020 8871 3174, E-mail dogunyemi@wandsworth.gov.uk.

July 29, 2015